Entrinsik
Entrinsik is a privately held BI & analytics software company based in Raleigh, North Carolina. Founded in 1984, Entrinsik joined the business intelligence market in 2002 with the development of a web-based reporting tool for customers who use MultiValue databases, such as UniVerse and UniData. MultiValue databases contain a list of values within a single field, which slows down report preparation and complicates the process. Entrinsik overcame the challenges of the denormalized structure and quickly became a successful choice for MultiValue reporting tools. The company now employs 45 people and supports distribution partners in the United Kingdom and Australia.
With more than 2,500 customers, the vendor has made a name for itself with software applications that improve efficiency, productivity and the day-to-day operations of businesses. It has been particularly successful in the higher education market but also serves customers in insurance, healthcare and manufacturing. Key partnerships in EMEA and APAC have also helped to grow its footprint in the healthcare industry. For these target industries, the vendor offers predefined connectors to speed up implementations. Typically, Entrinsik serves smaller and mid-sized companies.
Informer – Entrinsik's BI and analytics tool – was developed with ease of use in mind. The product combines a very clean interface with a good feature set, intelligently covered by different menus. This simplicity makes it easy, even for casual users, to analyze and visualize data.
Informer offers various integrated modules such as Reports, Discover and Datasets, which can be used by business users. There are various report types available in the Reports module, such as 'Comparison Boards', dashboards, data views and ad hoc queries. Recently, the vendor improved its reporting functionality with provision of so-called 'Templates' for pixel-perfect output together with 'Letterhands' which can be used for customized exports, for instance to provide recipients with pixel-perfect PDFs with headers, footers and so on.
Informer's architecture does not require a data warehouse or separate multidimensional data structure. Instead, it runs directly on databases, flat files, operational business applications and web applications.
User & Use Cases
Entrinsik Informer is clearly a reporting product aimed at helping customers with information to improve their business processes. The software is mostly used for standard/enterprise reporting (by 88 percent of users). There-fore, Informer users will welcome recent improvements in the area of reporting which allow more precise (pixel-perfect) placement of objects and customized export capabilities. The second most common usage scenario is the creation of analyses and the performance of ad hoc query tasks with 59 percent.
Entrinsik is most popular with mid-sized enterprises (100 – 2,500 employees). All the respondents to this year's sur-vey came from North America, and 74 percent of them work in the public sector or higher education, which is Entrinsik's core market. The vendor has experienced much of its growth through providing its software to universi-ties.
Thanks to Entrinsik's focus on strengths such as MultiValue databases, the product is rarely evaluated in competi-tion and seems not to disappoint its customers after purchase. Only about half of the respondents (56 percent) to this survey evaluated Entrinsik up against another product prior to purchase. A further 24 percent evaluated In-former only and an unusually high 20 percent of Informer buyers did not evaluate the product at all.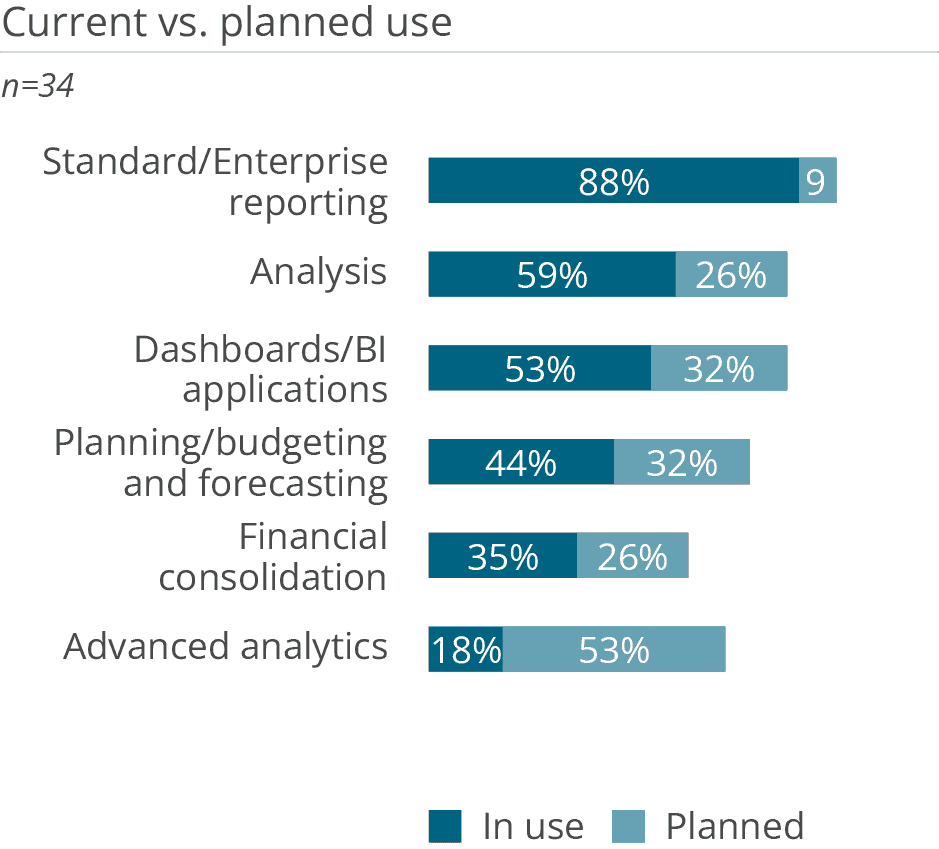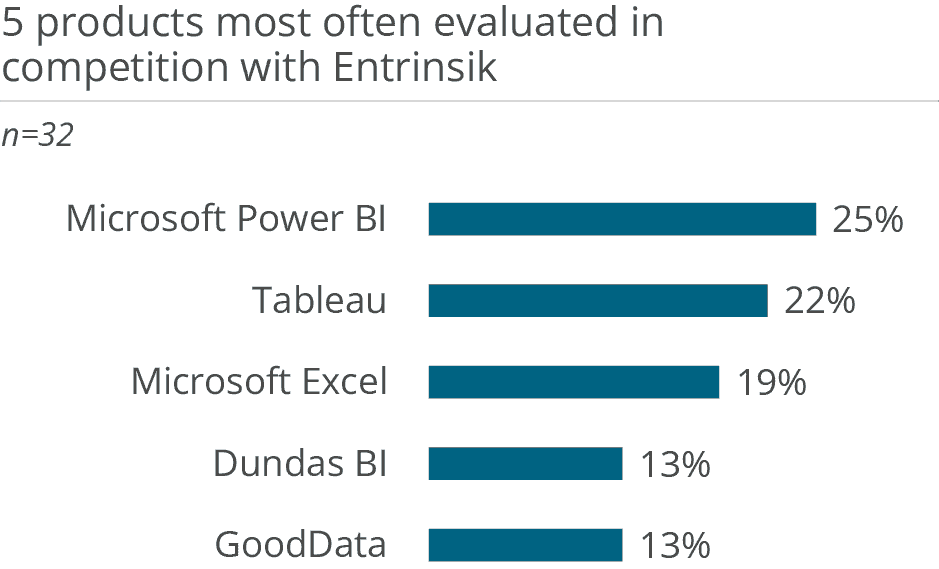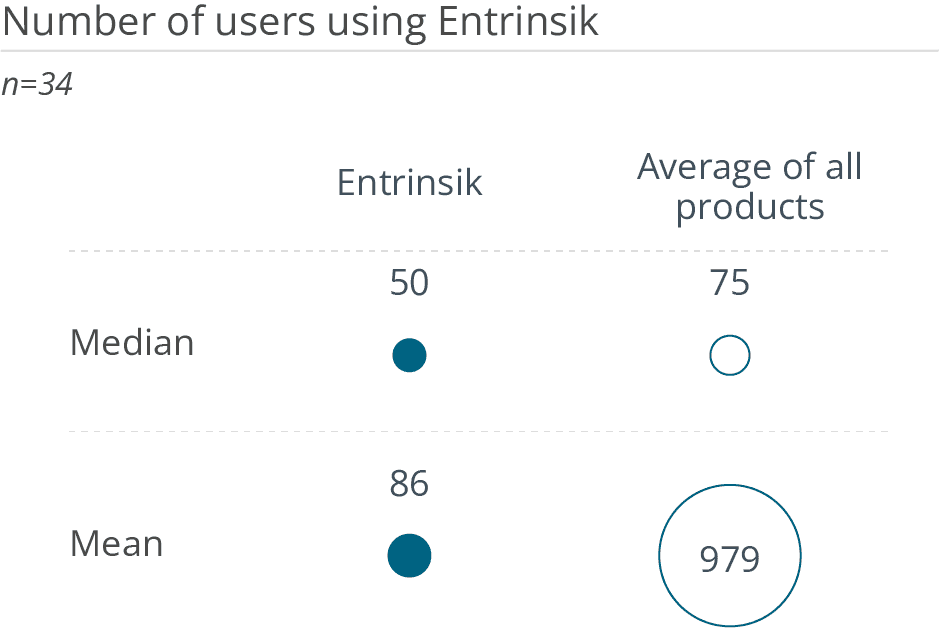 Want to see the whole picture?